Main content starts here, tab to start navigating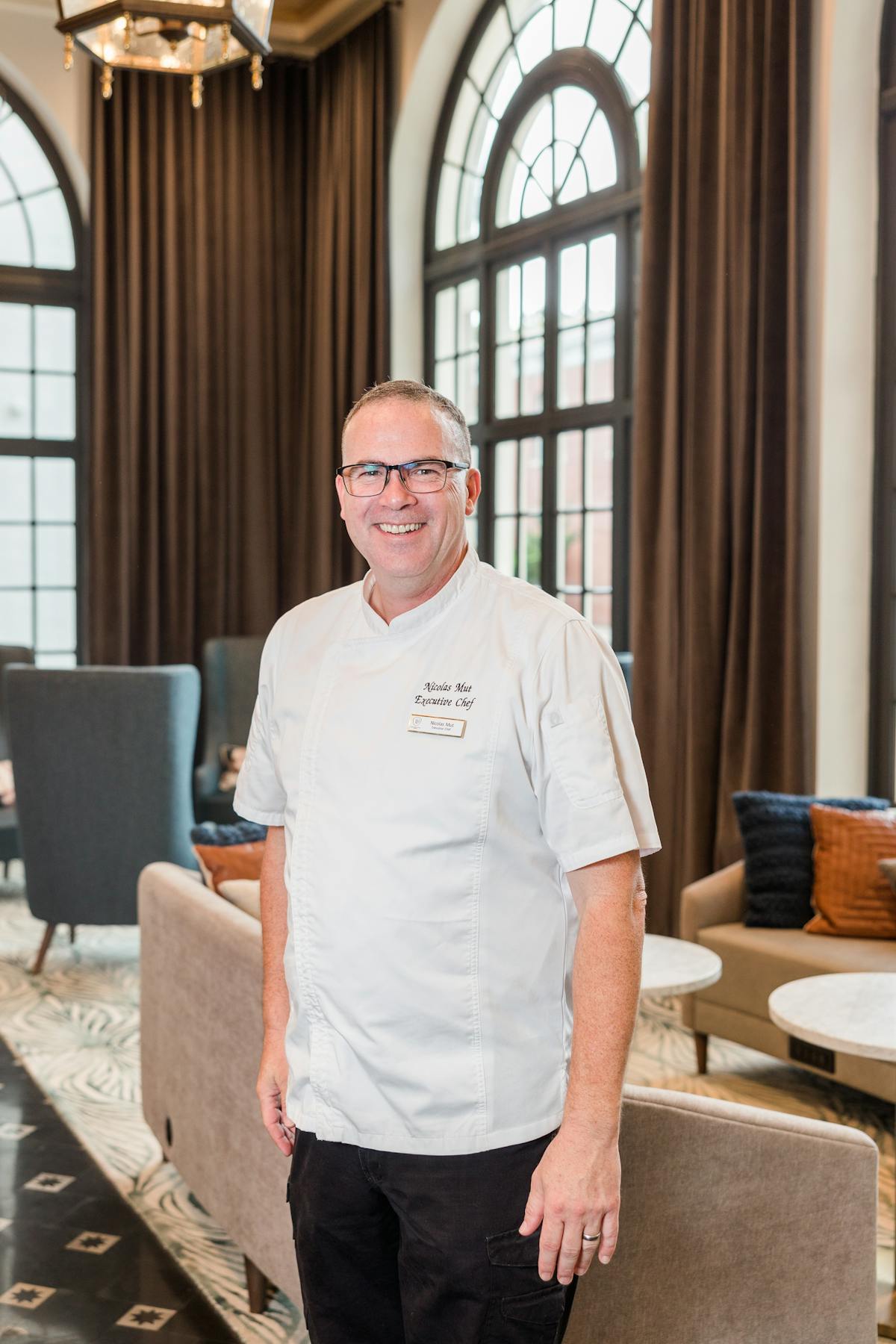 Chef Nicolas Mut
Executive Chef
Executive Chef Nicolas Mut is originally from Valencia, Spain, and has been in the food industry his entire life, growing up in his family-owned restaurant. ⁠
⁠
Chef Nicolas served in the Spanish Army, teaching him immaculate attention to detail and reliability, skills he uses in his role today. Following his time in the army, his culinary career expanded with Anderson's Group brands, the leading restaurant group in Mexico, where he specialized in Mexican and Cajun cuisines. ⁠
⁠
His career brought him to the United States, where he has resided in Florida most of the time, following opportunities that have allowed him to pursue his passion for food. In addition, Chef Nicolas' professional catering experience has given him the chance to cook & cater for three Presidents and many international dignitaries, a skill set he will bring into working with weddings at the Terrace. ⁠
⁠
Years of living in Florida have familiarized him with local produce & fish, leading him to create his new menu concept at the Terrace Grille. His favorite part of being a Chef is celebrating the most memorable days in peoples' lives.